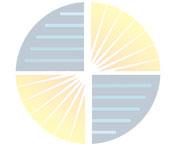 Who We Are Cohanzick Management
Cohanzick Management, LLC was established in August 1996 by David Sherman and became an SEC Registered Investment Advisor in April 2009. As of 6/30/19, assets under management for Cohanzick and affiliates were in excess of $2.2 billion.
The firm's investment strategies primarily focus on high yield, investment grade, and opportunistic corporate credit, as well as event-driven and value equities. Current strategies employed include short term high yield, strategic income, short biased fixed income and absolute return. We have 13 employees: 8 investment professionals and 5 operations staff. Jonathan Barkoe, the CFO and CCO, has been responsible for the firm's accounting, reporting and compliance since 2004.
The investment team is led by David Sherman and consists of seven senior investment professionals, all of whom have more than 15 years of industry experience and five of whom have previous portfolio management responsibilities.
Since 2010, Cohanzick has partnered with RiverPark Advisors, LLC to sub-advise mutual funds employing short term high yield and strategic income strategies. Beginning in 2017, CrossingBridge Advisors, a wholly owned subsidiary of Cohanzick, launched the CrossingBridge Low Duration High Yield strategy.
Being disciplined and pragmatic
are indispensable
in this ever changing world.